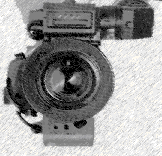 Everything you need in legal
video services...

Mill City Video provides:



Providing lawyers, paralegals and court reporters the best in legal video services in Minneapolis, St. Paul and throughout Minnesota.
At Mill City Video Services we know videotaping a deposition requires professionalism, quality work and excellent service. It's these attributes that sets us apart from other companies and will serve you or your clients best.

Professionalism. We know the importance of being professional and businesslike in depositions and courtrooms. This means suitable dress, relating personably and courteously with all parties.

Service. We are a service-oriented business operating throughout Minnesota and western Wisconsin. Our number one priority is to be punctual, prepared and ready to provide the highest level of service, even at a moment's notice.

Quality. Our trained technicians videotape depositions using broadcast quality video cameras, sound mixers and individual lapel microphones for the highest quality video and audio.

Whether you're a lawyer, paralegal, legal assistant or court reporter, call, or e-mail to:info@millcityvideo.com to schedule your next video deposition and find out how Mill City Video can make a difference.